Winter Holidays Around The World
Posted by

Date

December 23, 2019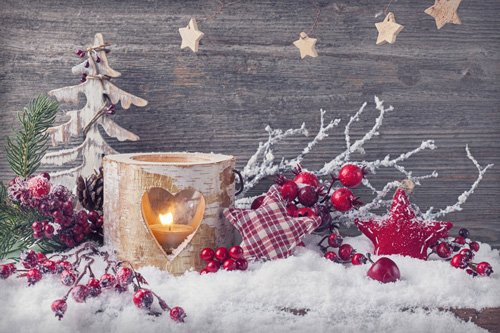 Winter Holidays Around the World – Culture and Vocabulary Lesson
Holidays are special days for the people of one nation or culture, which are set aside by the law or through a custom, and on which everyday activities, such as work or school, are normally suspended.
Every country has several important holidays, which can be national (important for the state), religious (important for a particular religious group), or simply cultural (such as celebrating the beginning of a season, for example).
Many holidays are celebrated in the winter, which is why this period is also known as "the holiday season".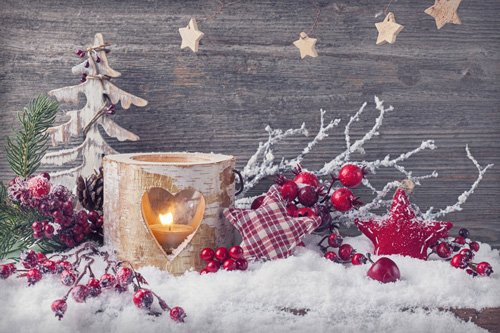 Hanukkah
Hanukkah is an eight-day long Jewish holiday which commemorates the successful rebellion of the Jewish people (167 to 160 BC), who reclaimed the Holy Temple in Jerusalem.
Because Jewish people follow the lunar calendar, the first day of Hanukkah falls on a different date each year, however, it is always in winter.
This holiday is marked by lighting eight candles – one each night – on a hanukkiah, a special lampstand. This tradition is respected because it is believed that when the control over the Temple was regained, the lampstand put there burned for eight days, even though there was enough oil only for one day.
This is also why on Hanukkah people eat a lot of oil-based food, such as latkes (potato pancakes eaten with sour cream or cheese), and special doughnuts.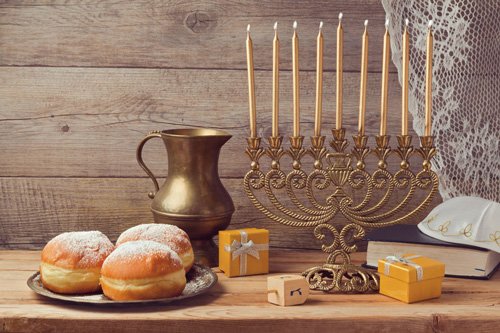 St. Lucia's Day, Sweden
Commemorated on December 13, St. Lucia's Day is one of the biggest winter celebrations in Sweden, based on the stories told by the first Christian monks in the country.
St. Lucia was a young girl killed for her Christian faith by the Romans. Her name means "light" and it is believed that she wore candles on her head while she was carrying food to other Christians hiding underground.
Nowadays, Swedish girls wear white dresses and a crown of candles on their heads to honour St. Lucia. Green branches on the crowns are meant to symbolize new life in spite of the harsh winter weather.
Lussekatts, buns flavoured with saffron and raisins, are a special breakfast treat eaten on this day.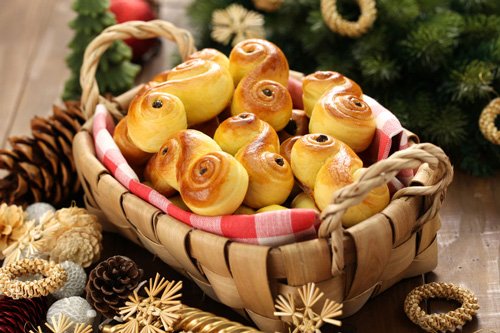 Christmas
Christmas is the biggest annual holiday for the Christian world, celebrating the birth of Jesus Christ.
In most of the world, it is commemorated on December 25, however, many Eastern Orthodox churches use a different calendar, so, for this reason, they celebrate Christmas on January 7.
In addition to its religious importance, Christmas has also been adopted as a cultural holiday by many non-Christians. Each country has unique Christmas traditions, but nearly all of them include a large family gathering, decorating the house, exchanging gifts and having a long feast.
In some European countries, people go carolling, that is, singing special Christmas songs on the street. It has also become popular to decorate a Christmas tree, both inside the house, and on city squares.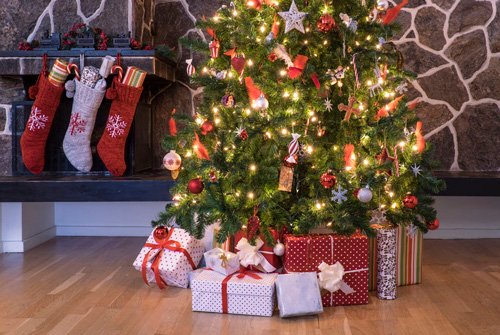 Three Kings Day, Mexico
Mexican people traditionally celebrate Christmas for twelve days – from Christmas evening on December 24th, to the Three Kings Day on January 6th (also called the Epiphany. Epiphany literally means a sudden moment of understanding).
The Three Kings Day commemorates the end of these celebrations. This holiday was inspired by the biblical story of the three kings from the East (also referred to as three Wise Men or Magi), who spotted a bright star in the sky the night Jesus was born, and came to see baby Jesus.
This holiday is so important for Mexicans that they often give additional gifts on this day, even though it is shortly after Christmas.
Another custom specific for this holiday is baking the Rosca, a sweet bread ring in which a small baby Jesus figurine is placed. Whoever finds the figurine has to host another holiday's party in February.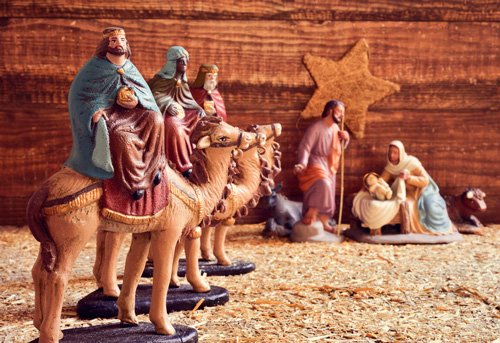 Kwanzaa
Having been created in 1966, Kwanzaa is the first holiday specifically celebrated by the African-American diaspora. (Diaspora means the movement of people away from their own country.)
The holiday honours African heritage among people living outside Africa, and the celebrations last for a week – from December 26 to January 1.
Its name means "first fruits" in Swahili, an East African language. People who celebrate Kwanzaa wear colourful African clothes, decorate their houses, and serve fresh fruits.
Before the feast, families usually discuss African history and culture, and perform a candle-lighting ritual. During the week of Kwanzaa, many cultural exhibitions are held, celebrating African dance, music and poetry.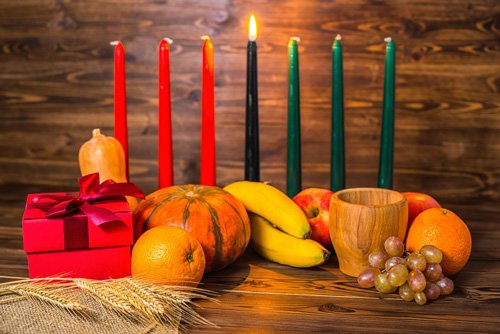 Chinese New Year, China
Chinese New Year is the biggest holiday in China, occurring on the last day of the last month of the Chinese calendar, which does not coincide with the December 31st, but instead falls between January 21st and February 20th.
The celebrations are held all over the country and normally last for two weeks, making it the longest festival in China.
During the celebrations, you can see incredible decorations such as dragons, lanterns, flowers, as well as fireworks and people dressed in traditional Chinese clothing. Windows and doors are usually decorated with red colour papercuts to symbolize good fortune, wealth and longevity.
This festival honours both Chinese deities (gods) and historical figures.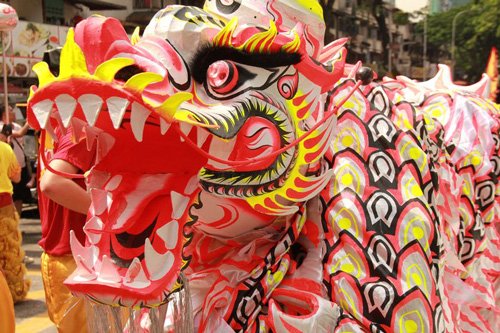 Comprehension Exercises
Vocabulary Questions
What does "annual" mean?

occurring once a year
occurring once a month
occurring every four years
What does "diaspora" mean?
two close communities
religious groups
people living outside their homeland
What does "longevity" mean?
long dinner
long holiday
long life
What does "commemorate" mean?
jointly organize an event
remember and show respect for
write down
What does "heritage" mean?
holiday gifts
old cooking books
traditions from the past

Collocation Questions
Hanukkah __________ on a different date each year.

slips
falls
lands

The Chinese calendar does not __________ with the most commonly used calendar.
coexist
equate
coincide
A large family __________ is usually organized on Christmas day.
gathering
party
assembly
The Chinese decorate windows and doors __________ red papercuts.
of
with
in
People usually __________ a candle-lighting ritual on Kwanzaa.

stage
complete
perform

The Three Kings Day was __________ by a biblical story.
motivated
incited
inspired
Hanukkah commemorates the Maccabees __________.

rebellion
riot
unrest

African __________ is celebrated during the week of Kwanzaa.

legacy
heritage
birthright

Jewish people __________ the lunar calendar.

follow
attend
go along with

According to the legend, the three kings __________ a bright star on the sky.

situated
spotted
recognized

Wh Questions
When is St. Lucia's Day celebrated?

before Christmas
on the New Year's Eve
after Kwanzaa

Who inspired the Three Kings holiday?
A. three kings from the Bible
B. three Spanish kings
C. three kings from a children's book
Where can decorated Christmas trees be found?
in churches
on public squares and in people's houses
only indoors
Why does the date of Hanukkah change each year?
because of the weather
because of a disagreement
because of the calendar
How do Chinese people decorate their windows to celebrate the New Year?

with green and yellow lanterns
with colourful balloons
with red papercuts

Evaluating Statements
Based on the information in this lesson, which statement is true?

The Candelaria party is hosted by those who cannot find the figurine in the sweetbread.
The Candelaria party is hosted by the person who finds the figurine in the sweetbread.

Based on the information in this lesson, which statement is false?
Kwanzaa is celebrated in West African countries.
Kwanzaa is celebrated by Africans living in non-African countries.

True or False?
Based on the information in this lesson, is the following statement true or false?

"All Christians celebrate Christmas on the same date."

True
False

Based on the information in this lesson, is the following statement true or false?

"During the eight days of Hanukkah, oily food is commonly eaten."
True
False
Answer Key
1. A | 2. C | 3. C | 4. B | 5. C | 6. B | 7. C | 8. A | 9. B | 10. C | 11. C | 12. A | 13. B | 14. A | 15. B | 16. A | 17. A | 18. B | 19. C | 20. C |21. B | 22. A | 23. B | 24. A