Phrasal Verbs
Posted by

Date

November 2, 2018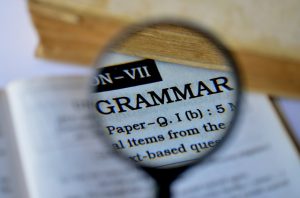 A challenge in the process of acquiring English consists in learning how to naturally use phrasal verbs. Using appropriately these semantic units will prove your good mastery of English.
What is a phrasal verb?
A phrasal verb is a phrase combining several (two or three) words from different grammatical categories. Its meaning is however non-compositional, that is, it is not given by the meanings of its constituent parts taken in isolation, but must be taken as a whole.
They are generally used in spoken English and informal texts.
We will systematically deal with this challenge, which can prove captivating throughout the process of learning and using English.
Types of phrasal verbs constructions
Basically, in terms of structure, there are identified three types of phrasal verbs.
Prepositional phrasal verbs, consisting of a verb and a preposition. As a rule, they are transitive and non-separable, with the complement or object following the unit
The child doesn't take after his parents. He is one-of-a-kind.
Particle phrasal verbs, when the element is no longer a preposition, since it does not take an object. They can be transitive or intransitive. In the former case, they are separable.
I have thought all our arguments over and now I am happy to come up with a solution.
Particle-prepositional phrasal verbs, in which case the verb combines both with a preposition and a particle
I look forward to meeting the man who has worked wonders upon your personality.
List of phrasal verbs
For each of the categories described above, I have made up a list with the most frequently used phrasal verbs. Read more in the next posts.
S. G.