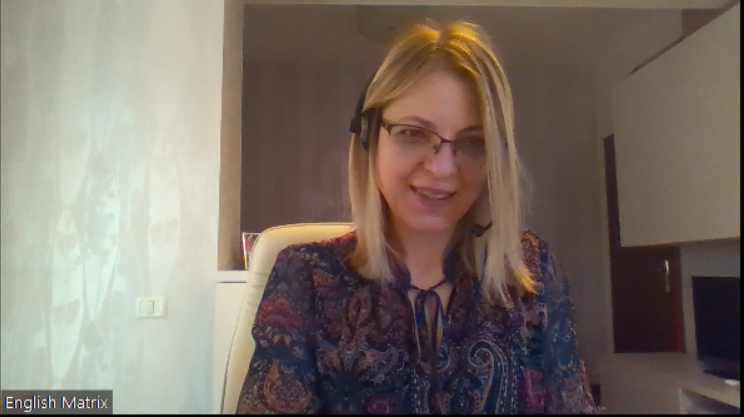 AMBRA – Mariana DRAGUT ENGLISH MATRIX Founder SINCE 2017 Certified Teacher TEFL – Teaching English as a Foreign Language TESOL – Teaching English to Speakers of Other Languages
Listening and speaking seem to be the most difficult part of any language.
As an experienced teacher, I have seen hundreds of students struggling hard to become good at listening and speaking. This is why I decided to make a course so as to get them – and you – understand when listening and speak when needed.
This course is intended to give you the best training based on comprehension, repetition, brainstorming and eventually producing language yourself easily.
By following my course, you will come to understand the usage of language without the pain of studying hard. It's just fun and it's just for you because I am using some psychologically proved algorithms that will make the MATRIX of English understandable and usable by everyone following this method.
Let's decode the English secrets together and have the apparently intricated matrix of the English language at your fingertips.
I am here for you, I am here to help you become great at listening and confident when speaking English.
Let's get started!